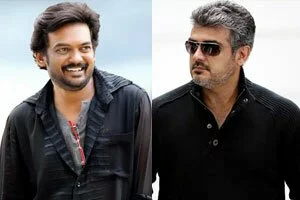 Puri Jagannadh Wants To Direct Hero Ajith?
Director Puri Jagannadh proves as potential director with Temper movie and the movie breaking records at box office. Puri Jagannadh decided and announced for his next coming projects with Charmi and next movie with Varun Tej.
Puri Jagannadh close circuit info about feature planning's. Puri Jagannadh is planning to direct Tamil Super Star Ajith for big hit and Puri had spoken to Ajith about his movie plan. But Ajith is busy with handful projects in Tamil and he rejected Puri but Ajith kept in mind and asked for prepare script.
Let's see the movie will hit the screen or not.